Investing
with an edge
Stocks, funds and up to 4.50% interest earned on uninvested cash.
When you invest, your capital is at risk
We do things differently
From saving on fees to paying you interest, we make sure you get the most out of your money.
Earn up to 4.50% interest
Your money is always working
Sitting alongside your investments, any uninvested cash is earning interest. There's no catch. We pass earned interest back to you at the central bank rates, with a flat 0.75% fee.
Take control of conversion fees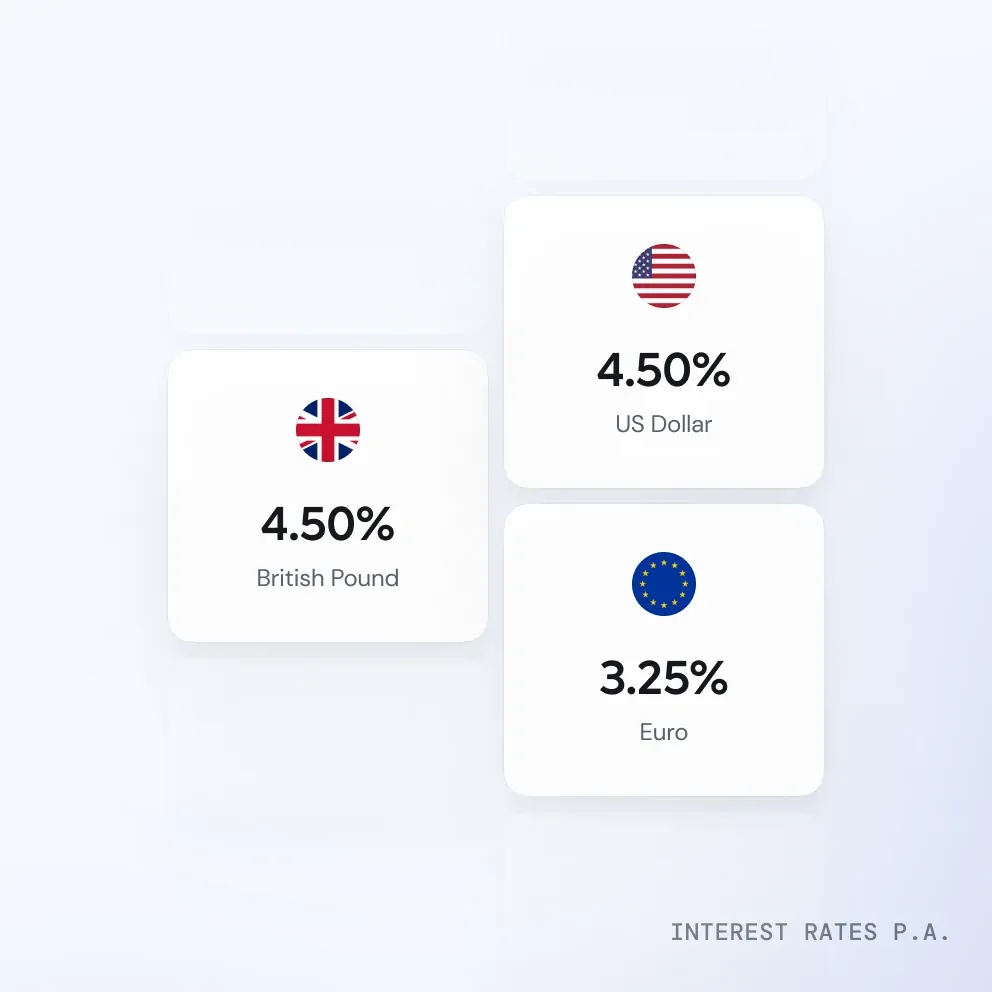 Asset types to suit every investor
Growing wealth over the long term or hedging against risk? We've got tools and asset types to suit every investor.
US stocks
Interest
ETFs
UK stocks
EU stocks
Money market funds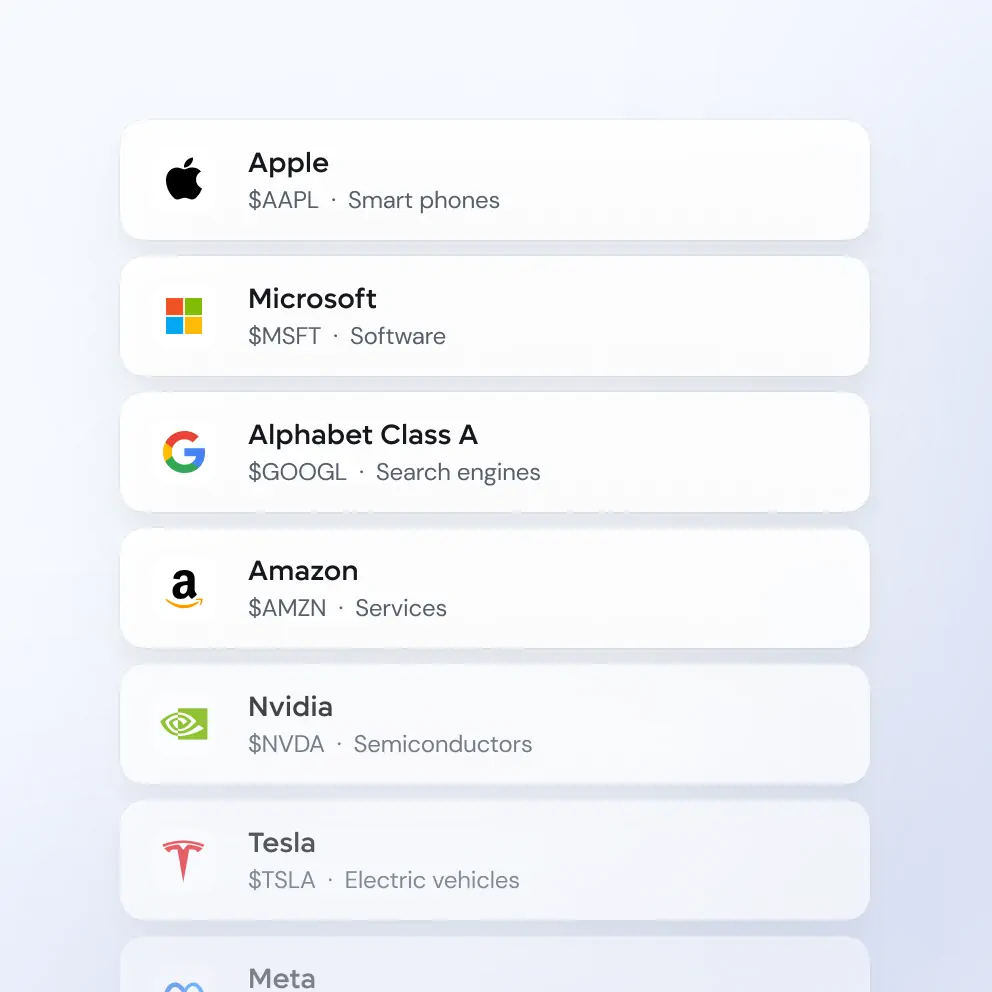 3,000+ US stocks across the NYSE and Nasdaq.
The world's largest stocks
Keeping your money safe
Trusting us with your investments is something we do not take for granted.
Multi-country regulation
Government insurance
Safeguarding your assets
Regulated in the UK by the FCA
We're an appointed representative of RiskSave Technologies Ltd, which is authorised and regulated by the Financial Conduct Authority (FRN 775330).
Regulated in the EU by EFSA
We're authorised and regulated by the Estonian Financial Supervision Authority (4.1-1/31) and authorised to operate across the European Union.
Questions a curious investor might ask
How do you keep my money safe?
Trusting us with your money is not something we take for granted. Lightyear Europe AS is a licensed investment firm and as such is bound by strict regulatory obligations in how we handle and protect your assets.
Customer assets always sit separately to our own and are held by authorised custodians. There's no way for creditors - in the unlikely event of anything happening to Lightyear - to get hold of the investments or cash that you hold with us.
Lightyear customers have their assets covered up to the amount of 20,000 EUR by the Estonian Investor Protection Sectoral Fund. Read more about this fund here. Your US securities are held with our partner Alpaca, who is FINRA regulated and a registered member of the SIPC. This means your US securities are protected up to the value of $500,000 should Alpaca fail. You can read more about this directly on the SIPC website.
Read more about how your assets are protected in our help centre.
Lightyear is not a bank. We're an investment platform, so there are a couple of key differences. While we're regulated by the same authorities as banks, the protection schemes are slightly different for investment platforms (see here). With regards to customer funds, we cannot use customer money in the same way a bank does by lending it out. You have instant access to your Lightyear assets because of this. We also don't set our interest rate payments like banks do so we can make sure you're always getting the best deal. We simply take the central bank rates and then pass it along directly to you, minus a flat administration fee.
Why are your fees so reasonable? How do you make enough money?
We couldn't agree more - our fees are very reasonable. We're one of the most competitively priced investment platforms on the market and that's how we like it. Low cost, transparent pricing is in our DNA. We charge small, but fair, execution fees and take a fee for both foreign exchange and interest payments. Building a sustainable business that's here to serve customers in 10, 20 and 100 years is something that's paramount.
Are there really no "buts" to your interest rate? What's the catch?
No buts, promise. The interest rate on Lightyear moves with the central bank rates - so when it goes up you get more, and when it goes down you get less. It's also uncapped which means there are no minimums or maximums, and there are no 'lock in' periods. You have access to your money when you want it.
How easy is it to withdraw my money?
Easy. We ensure you always have access to your money and we've made the process pretty painless for when you need to withdraw. The transfer times depend on the payout method you're using but never longer than a day or two. For GBP, EUR, and HUF, your funds typically arrive on the very same day. For USD, your funds typically arrive within two days.
Visit our Help Centre