Money Market Funds
Make your money work even harder for you in today's high interest rate environment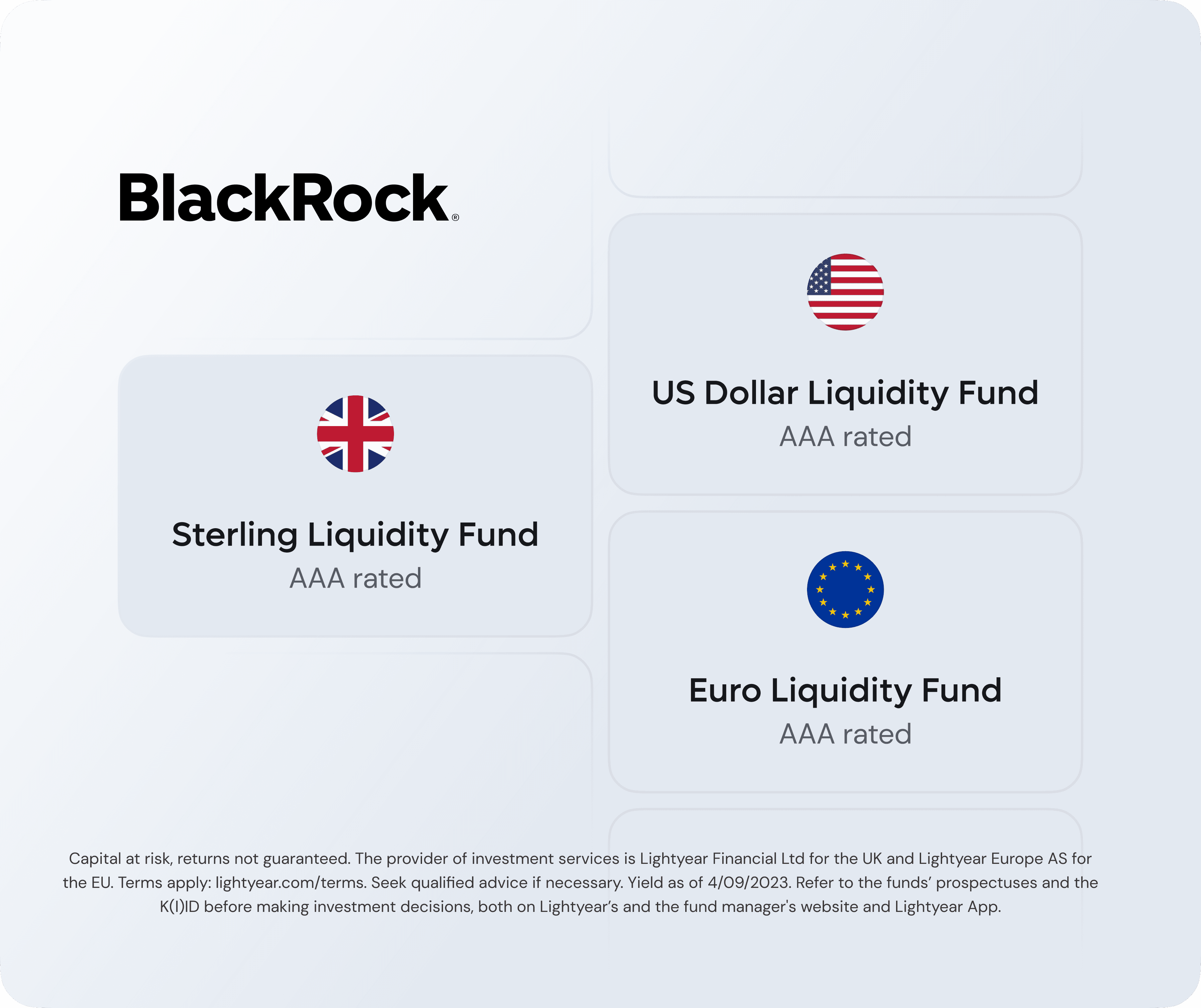 BlackRock Funds
Earn up to 5.54% p.a. 1
Annual fees from 0.09% to 0.30%
Payouts no later than T+1 2
Distributing funds, for easier accounting
1
*Gross yield, as of 04-Sept-2023. Subject to daily fluctuations and fees.
2
Applies to orders submitted before 9:30 Dublin time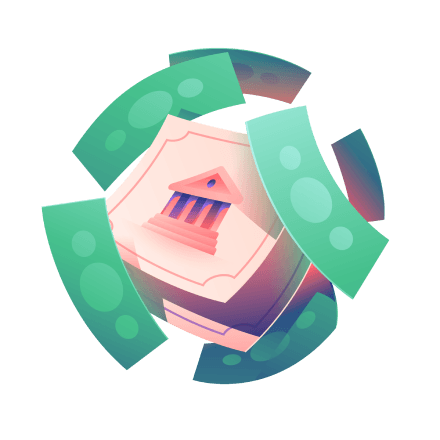 What are Money Market Funds
Money market funds (MMFs) are low risk*, highly liquid and AAA-rated investments that pay interest monthly. They invest in highly liquid, short-term instruments, cash and cash equivalents.
The underlying assets in MMFs change together with base interest rates, offering higher returns in today's high interest environment — but holdings have short maturity, keeping their interest rate risk low.
MMFs aim to maintain a net asset value of $ / € / £ 1 per share. Any excess earnings - generated through interest on the portfolio holdings - are distributed to investors as dividend payments. The yield you earn from MMFs is variable and changes daily.
1
*Key Information Documents rate each offered MMF with a Risk and Reward Profile rating of 1/7, available on Lightyear and BlackRock's websites.
For businesses & retail investors
Extend & secure your runway
Businesses
MMFs invest in short-term debt instruments, making them a perfect treasury management tool to extend and secure your runway — for businesses of all different sizes.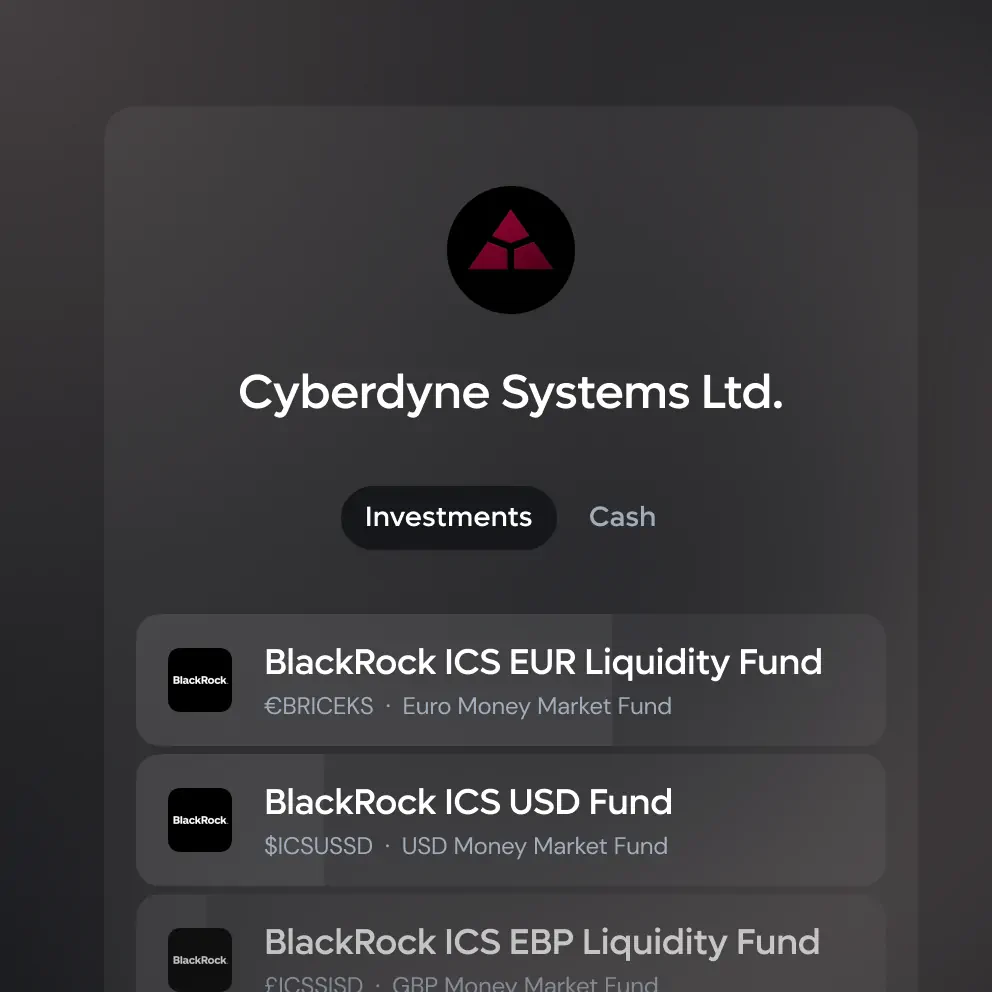 Invest with lower risk
All BlackRock funds we offer are AAA rated - the highest rating possible.
The underlying assets of these funds have a very high level of capital security and they're less sensitive to short-term interest rates changes.
Remember, when investing your capital is at risk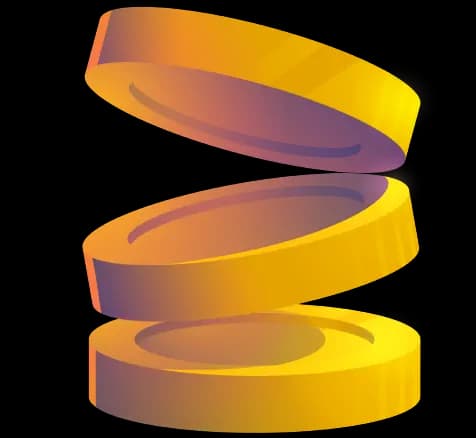 ... and low pricing
0.09% for deposits over €25 million

0.20% for €1-25 million

0.30% for under €1 million
Fund management fee of 0.10% from BlackRock applies to all tiers. We don't charge custody fees for holding your investments. And, if you invest in an MMF in the currency you hold on Lightyear, there are no currency conversion fees either — we have MMFs priced in euros, dollars and pounds.
How often does the yield on money market funds change?
Yield on money market funds fluctuates daily.
How often do money market funds pay interest?
In Lightyear, MMFs accrue interest daily and we pay the returns to your account on the first of every month.
How long should you keep money in a money market fund?
MMFs are considered usually a short-term investment strategy and provide daily liquidity for ease of access. Depending on the circumstances of each individual the amount of time invested in such funds varies.
What are the benefits of money market funds, compared to fixed term deposits?
When banks offer you fixed term deposits, they actually lend out your money. We don't.
Fixed term deposits lock your money for a specific time, meaning there's no liquidity for when you need your money fast. This usually means businesses structure their money into multiple tiers, allocating different amounts into. For example, 1 month / 2 months / 3 months / 6 months & 12 months deposits.
Money market funds are required to maintain high liquidity — and with Lightyear, all trades places before 9:30am Dublin time will be processed that day, with payouts no later than the following one.
Where can I find detailed information about the funds you offer?
With Lightyear, you can buy three BlackRock money market funds funds:
Is there a minimum deposit size?
The minimum deposit size for MMFs through Lightyear is 1 €/$/£.