Estonia is an interesting market for investors — as lots of retail investors interested in the global markets, as well as freelancers and small business owners invest through their business accounts.
Estonia is one of the only countries that doesn't treat investment income differently to normal business income when it comes to investing. That means if your company earns profit from investments, it will be taxed in the same way as other types of incomes. Gains from investments from your business account will only be taxed at the time they're withdrawn from the account, or distributed as dividends.
The best part of this is you can reinvest your profits without being taxed for the profits in Estonia right then and there.
Despite the benefits having an Estonian business offers to investors, for too long, there have been no good investment options out there for businesses. With local banks, access to the world's biggest markets was limited, expensive and came with a confusing user interface. With international brokers, onboarding was bureaucratic and could take months.
The global stock market is now open for Business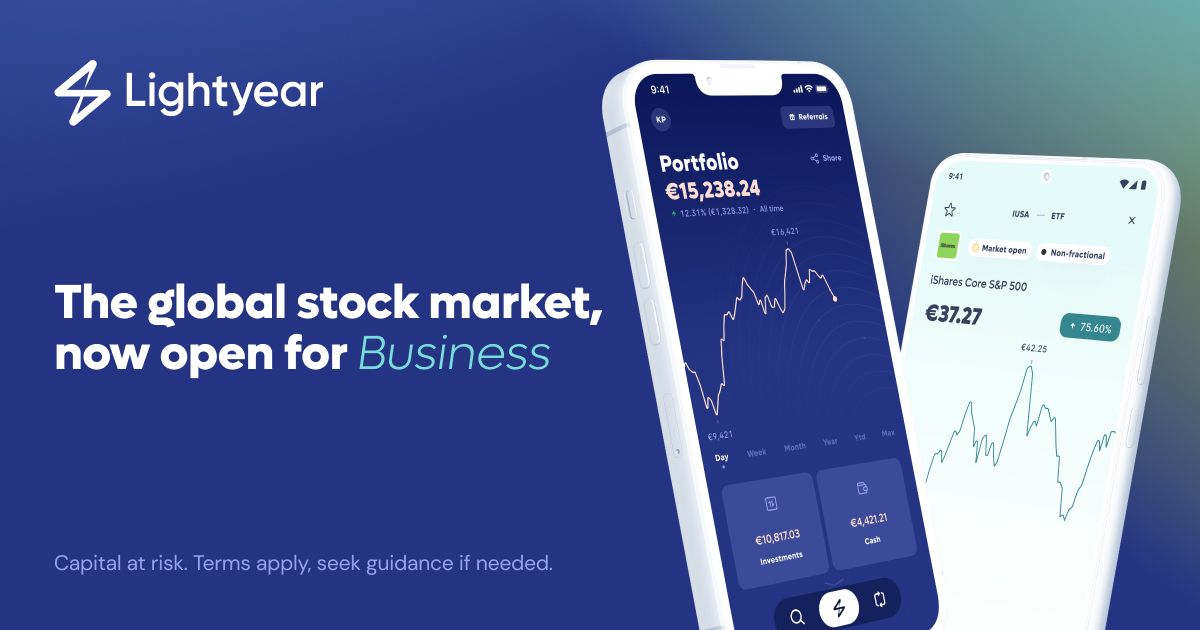 By launching business accounts for Estonian users, Lightyear is eliminating those pain points for thousands of investors.
On Lightyear, investors have access to thousands of stocks & ETFs across the US and European markets at a low, transparent cost. Forget difficult pricing pages that take hours to decipher — with Lightyear you'll only be paying a small fixed foreign exchange fee when you invest globally. And if you invest in markets denominated in Euro, it's free!
Signing up to Lightyear only takes a few clicks and you can do it fully online. No need to go to your bank or print, sign and scan anything.
Find your business
Confirm your details
Start investing
Signing up to Lightyear is currently only available for residents of the UK & EEA, and business accounts are live for Estonia. Read more about Lightyear's business accounts here, and check out our full pricing information.
When you invest, your capital is at risk. Terms apply, seek guidance if needed.