Designed to give you a comprehensive overview of key fund information with the possibility to dive deeper into specifics, these are great tools to learn more about the funds you want to invest in or learn more about.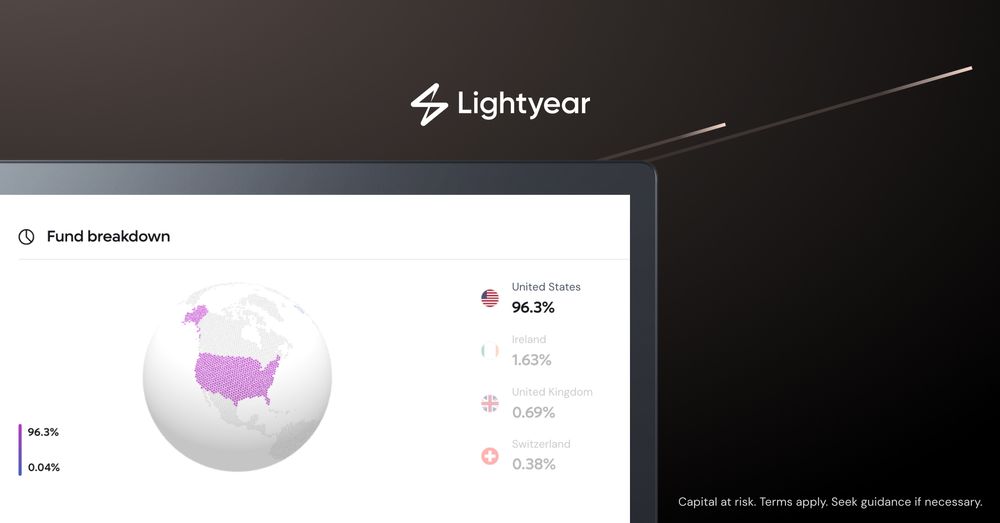 Fund Highlights
Here you'll find top level, key information at a glance. From the index tracked by the fund, to the five year annualised return, the use of the income and the annual fund charges. This is a useful tool to gain top-level insight into any ETF.
Fund Breakdown
If you're intrigued by the fund highlights, you can dive deeper into the nitty gritty details of the fund with our fund breakdown tool. This is composed of three parts:
The top holdings composed of the assets held with the greatest weighting The relevant sectors for the entire index The distribution of these assets between countries, in an interactive 3D overview
You'll also find basic information about the fund, such as what the Index is composed of, what it is trading on, share & base currency, the fund manager and benchmark.
Got any feedback or features you'd like to see on Lightyear? Let us know your thoughts - we want to make sure we're building the best platform for your needs.
Disclaimer
When you invest your capital is at risk. Doing research prior to making any investment decisions is crucial, and we hope this new feature makes it even easier for you to get all the data you need straight from Lightyear.