When you invest in individual companies it can be pretty tricky to manage your portfolio and keep on top of the news. Figuring out what's causing stock prices to move and why is a big part of that.
At Lightyear, we're all about building an experience where you can feel more in control and informed. That's why we've built
Lightning Updates!
Stay on top of your stocks
Lightning Updates cuts through the noise with a one line reason as to what could be moving a stock's price significantly higher or lower on a given day. There's no longer a need to leave the app and sift through multiple news websites to find out what's going on with your investments today.
You can check out your very own feed of Lightning Updates - which are all related to the companies that you either own or are on your watchlist - right from your Explore screen.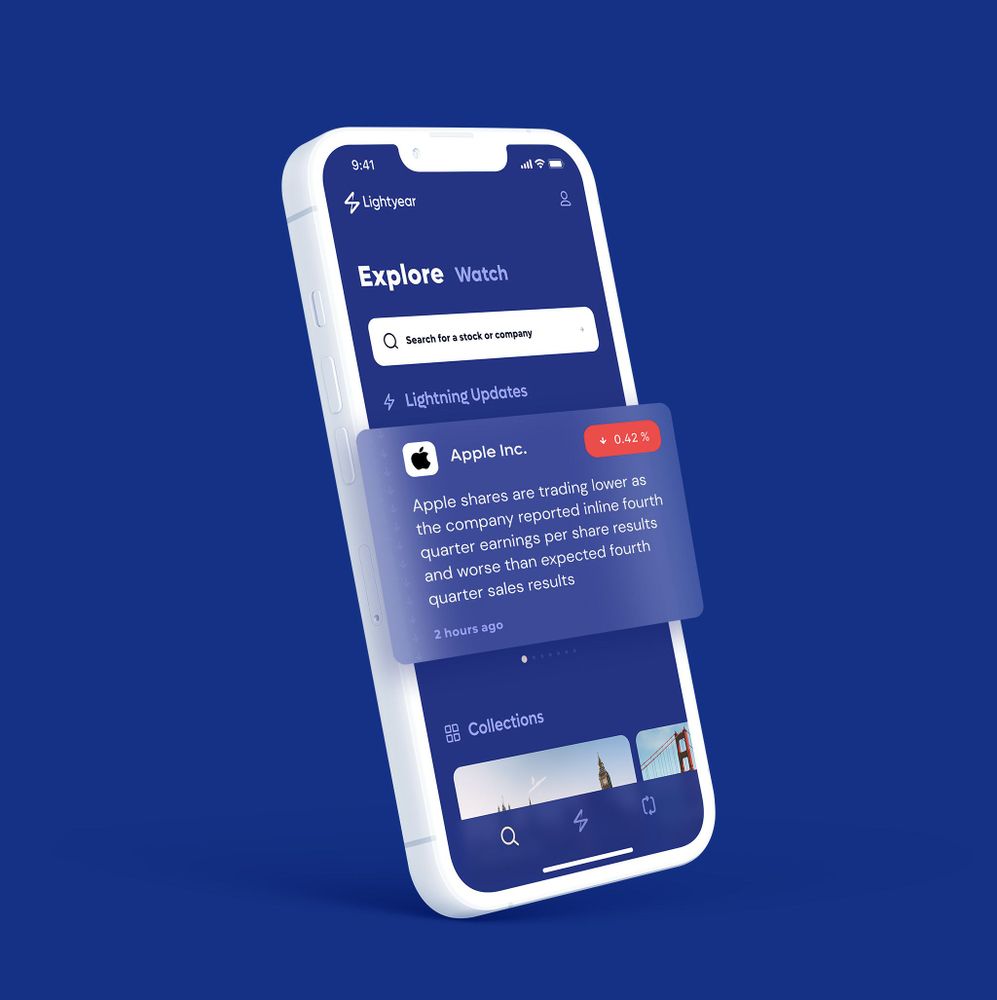 Lightning Updates - Explore Screen
Lightning Updates will appear each day for any stocks that have seen a price move that's larger than usual. Your personalised feed will only be related to the stocks you own or watch, to cut through the noise, but if you want to check out other company updates you can find them on the individual stock pages.
Sometimes, there's no publicly available news related to a company's large price move, but we'll let you know if it's related to the sector, thematic or general market sentiment. This is really useful for keeping a calm head and making more informed decisions.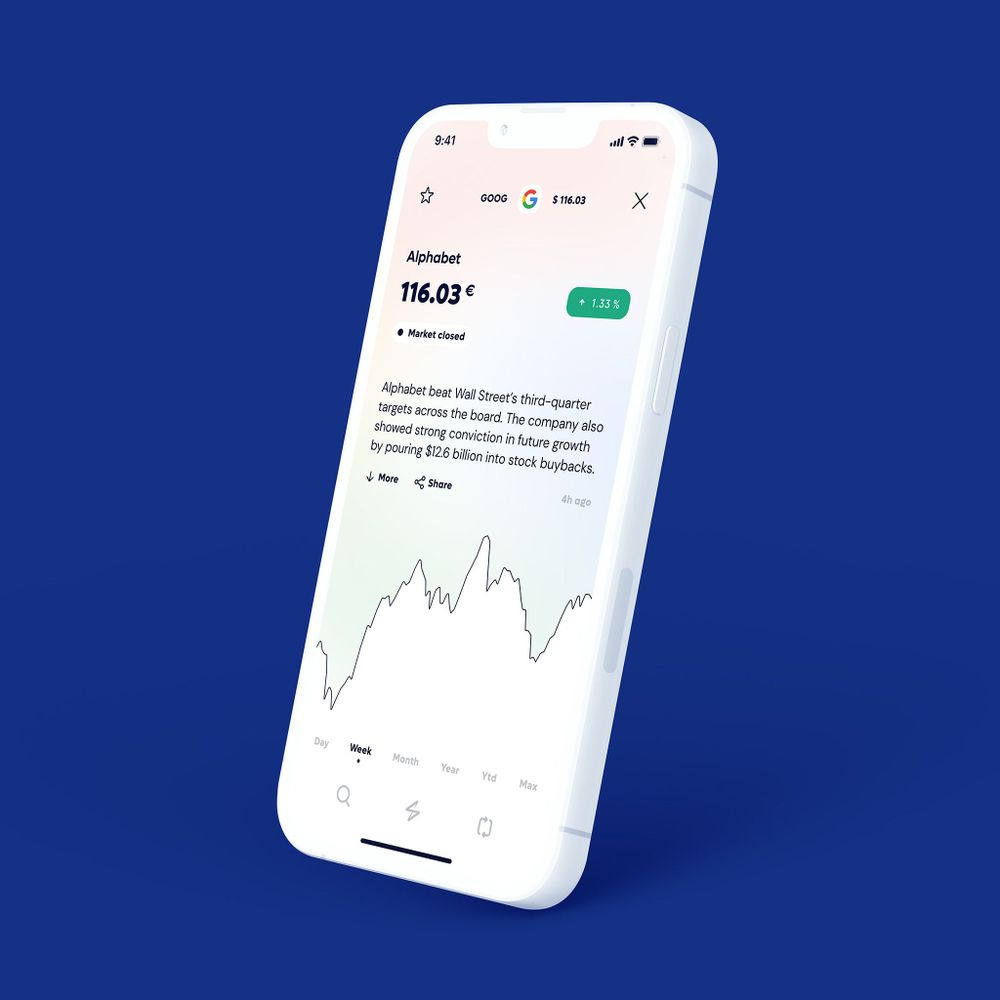 Lightning Updates - Stock Page
More and more of us are making investing part of our social lives through online or in-person communities. We're thrilled to see people sharing their investing knowledge and learning from each other to become more confident investors. That's why we've made sure you can easily share Lightning Updates with your friends and keep them informed about stocks that are part of your conversations.
Our news source for these updates is Benzinga. As with all investing, you may get back less than you put in. Your capital is at risk. Be sure to conduct your own research on assets that you wish to invest in. Lightyear does not provide investment advice. If you are unsure about anything, please seek financial advice from an authorised advisor.
Download the app and start investing now
Scan to download Lightyear