So from today, October 13, until October 31st, all eligible users will have the chance to double a deposit they've made into their Lightyear account.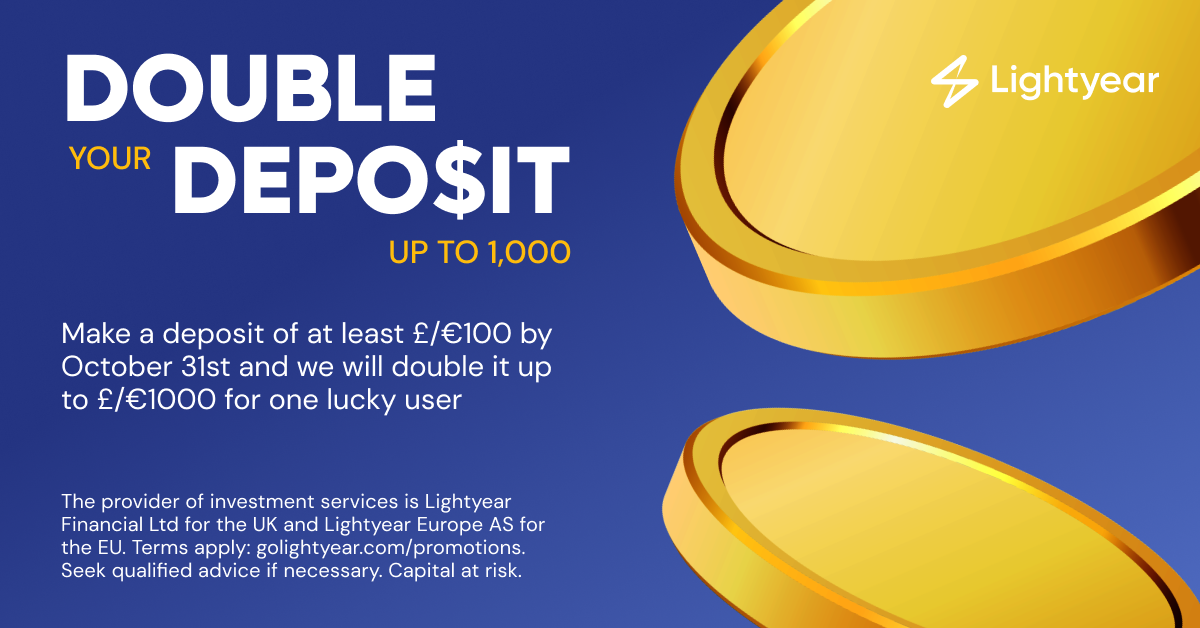 If you're signed up to Lightyear and gone through our onboarding process — you're eligible! If you're not signed up yet, you have time until the end of the month.
It's simple — just make a deposit of at least €100 into your account between October 13 and October 31st, and you're in the running.
We'll choose one winner at random, and double their deposit up to €1,000
Keep in mind that when investing, your capital is at risk. Read the full terms of service for this campaign
here
.