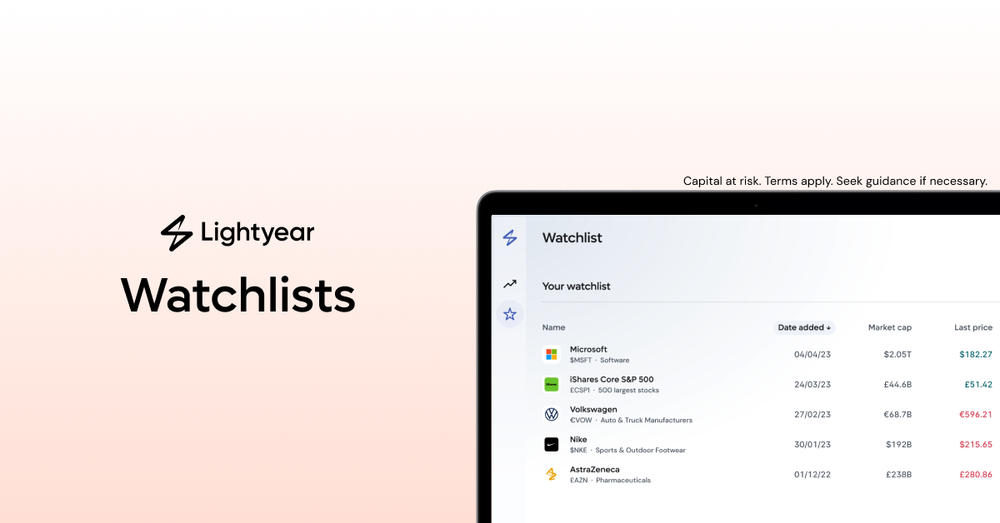 Just like on your mobile app, you can gather all of your favourite stocks & ETFs in a single place. Get an overview of market caps, last price and % day change. You can also find top stories related to stocks in your watch list to stay up to date with the latest trends and important news to inform your investment decisions.
Discover 50 of the most watched stocks and ETFs on Lightyear, ranked by most watched by our customers. You can easily add and remove instruments from your watch list.
We've also added an investment calendar to the web app so that you can stay on top of significant events related to the stocks you own and on your watchlist. Currently, this feature only supports dividend and stock split related events.
If you have any feedback or features you'd like to see on Lightyear, please get in touch! We're constantly working to make your experience with Lightyear as complete and frictionless as possible.
Disclaimer
Remember, when you invest your capital is at risk. Doing research prior to making any investment decisions is crucial.