Our user research has shown that most of our customers find in-depth financial information about a company important when keeping on top of their portfolios and researching for future investment opportunities.
That's why it's so important for us to offer you a wealth of information and data about all instruments in the Lightyear app, as well as more general stock market movements.
Today, we've added in something extra exciting — you can now listen to earnings calls directly from the Lightyear app. Wherever you are, whatever you're doing, just plug in your headphones and stay up to date on how your favourite companies are doing.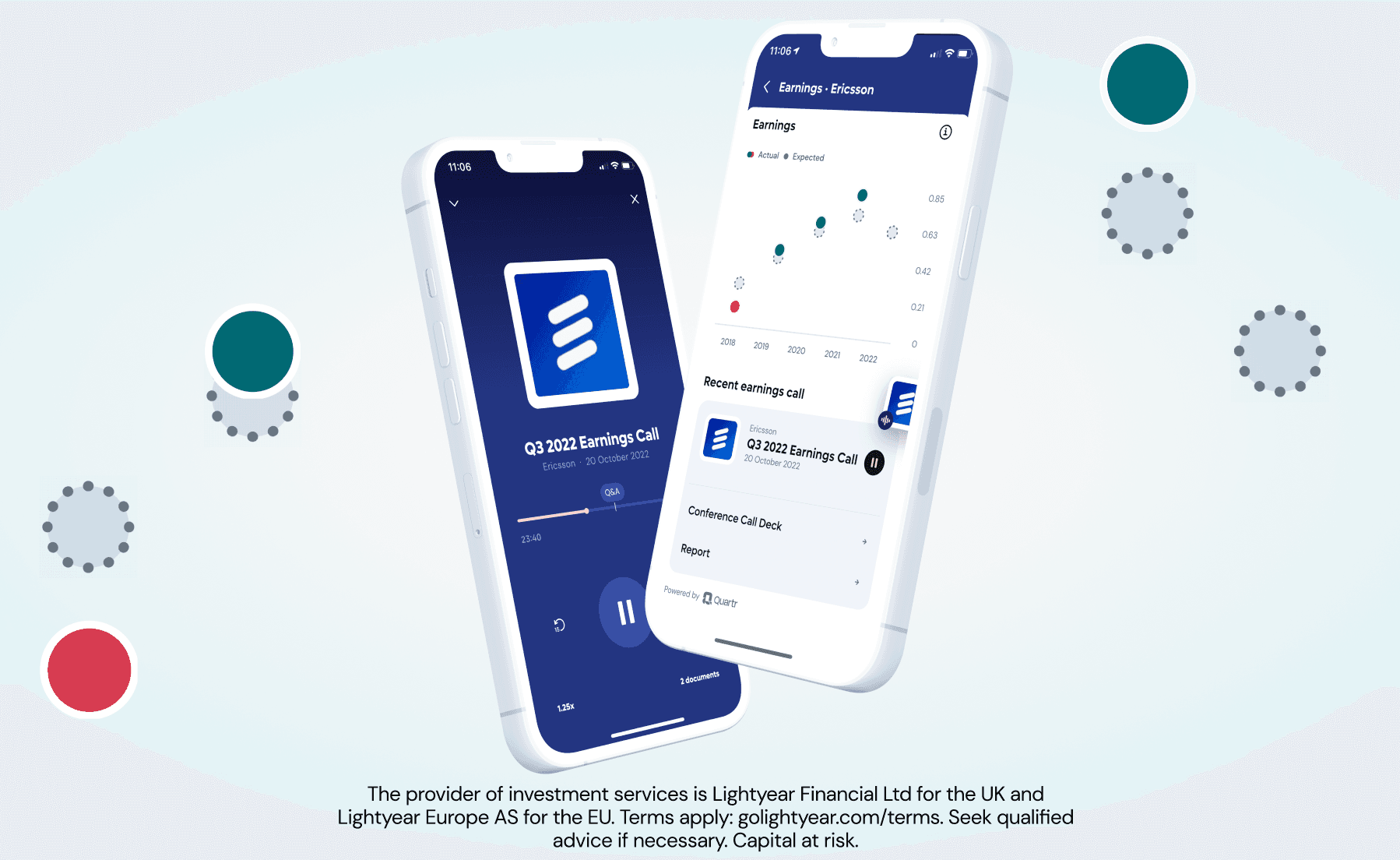 In addition to the audio feature, you'll also find slide decks of these calls as well as reports — all easily accessible in your app. Just navigate to a stock's information page, scroll down to 'Financials', click on 'Earnings' and you're there!
We're so excited to team up with
Quartr
to bring these new features to you. Quartr brings together all earnings calls information that has historically been difficult to access and scattered on individual companies' sites. The data will be presented from right within the app, allowing you to access the earnings calls audibly and visually immediately.
And we're always working behind the scenes to build and improve Lightyear for you. Feel free to get in touch with your feedback as well as future product requests — we love hearing from you!
Remember, when you invest your capital is at risk. Doing research prior to making any investment decisions is crucial, and we hope this new feature makes it even easier for you to get all the data you need straight from Lightyear.