A new home for your Wise stock
Scan to download Lightyear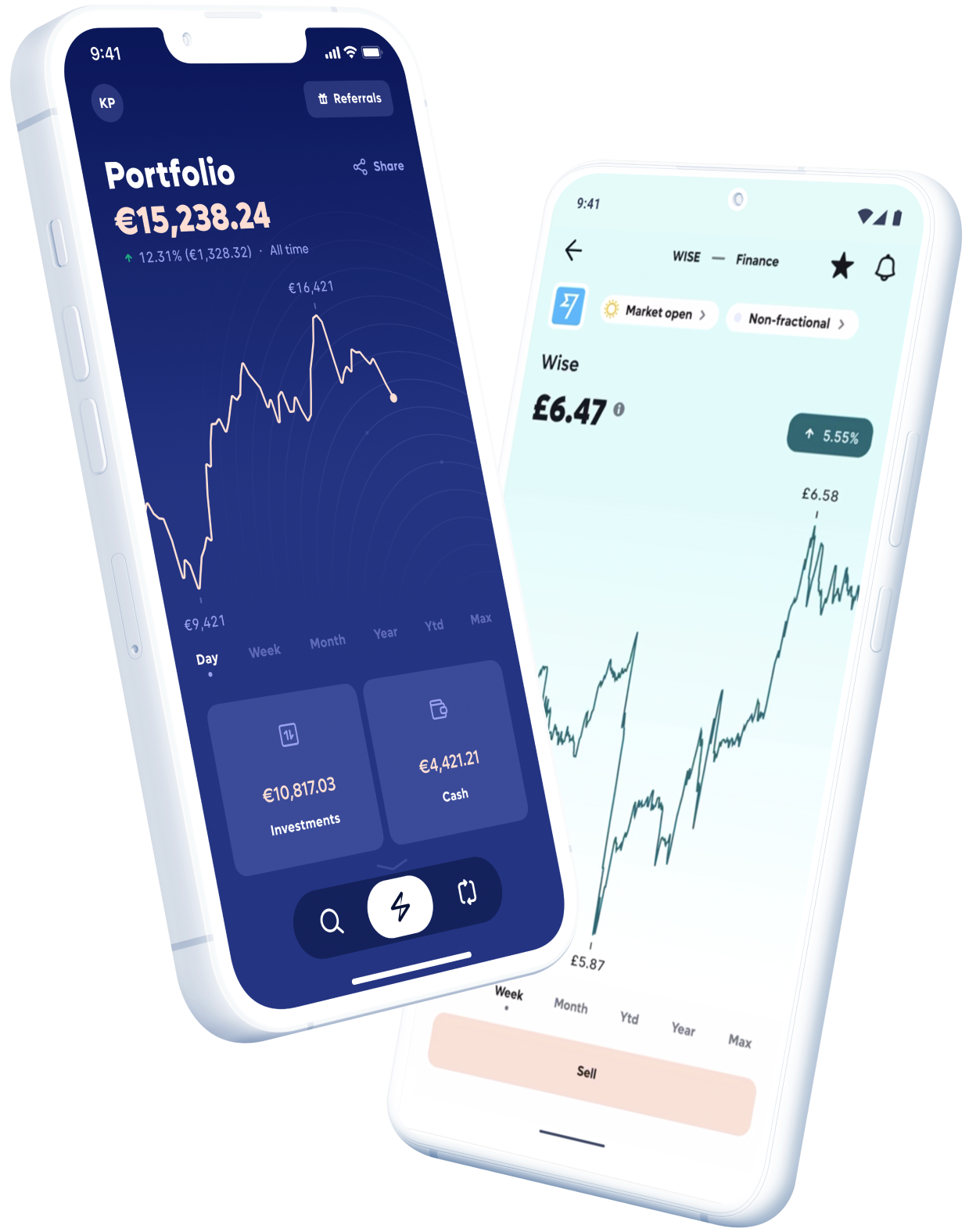 Move your shares over in just a few steps
Initiate a stock transfer
Start here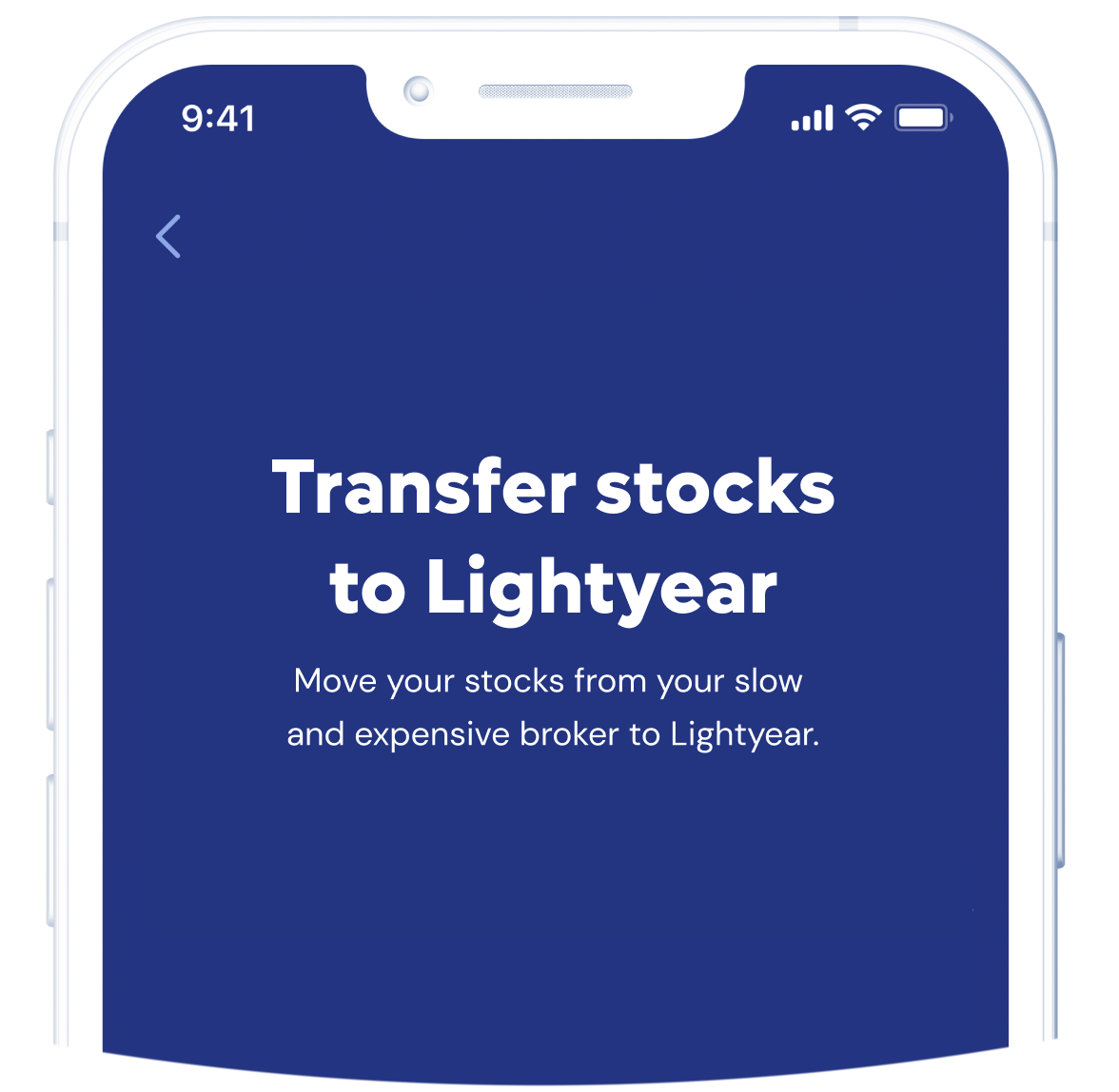 Sit back & relax, we'll do the rest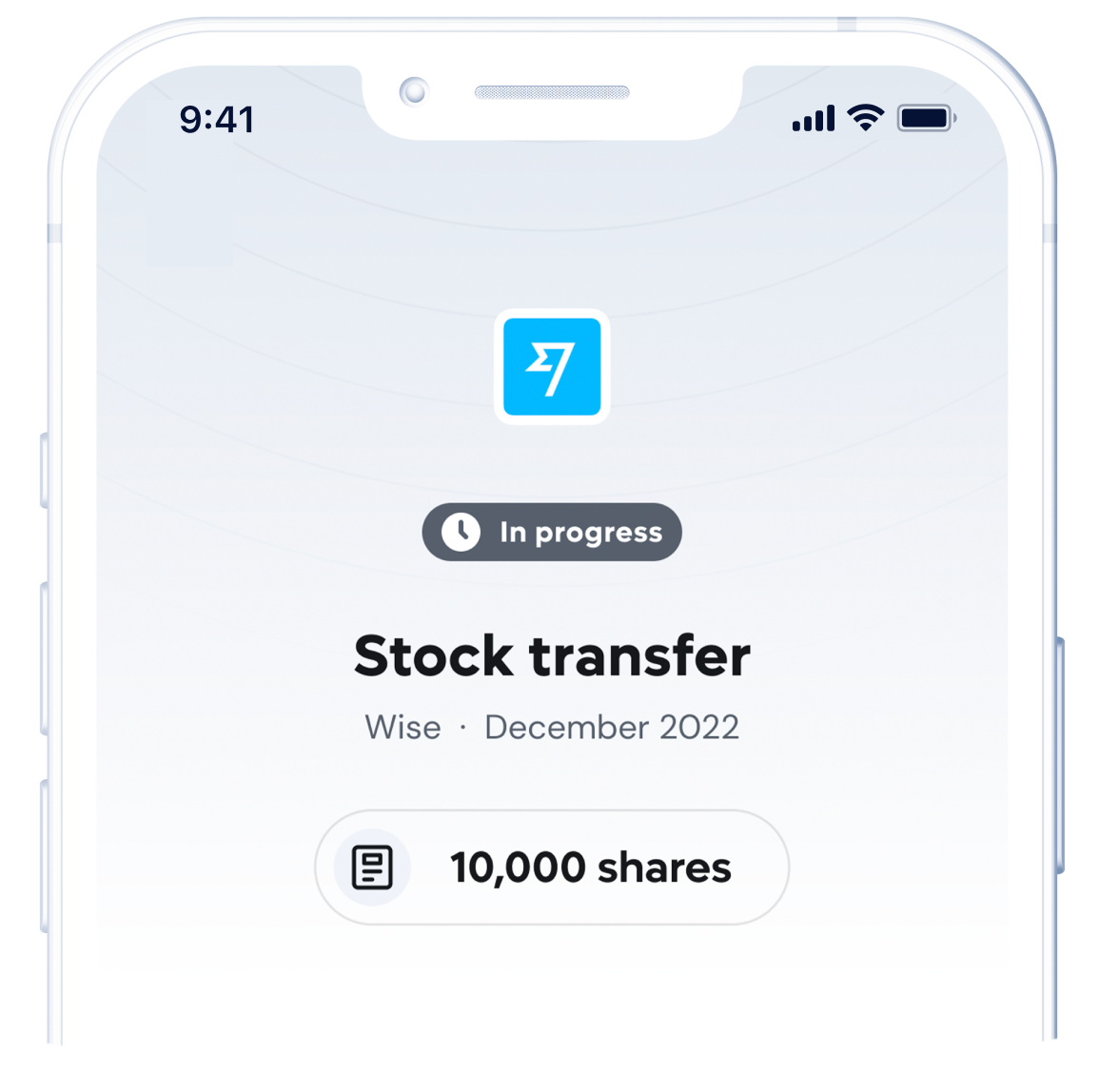 Say goodbye to your old-school broker
Wise taught us all the importance of transparency and fairness when it comes to managing our finances. We build these innovative, agile products — and yet, for too long we've been forced to hold our stock with slow & expensive legacy brokers. Well, not anymore.
Lightyear's multi-currency account allows you to transfer your Wise shares directly into your GBP balance. From there, you can sell and reinvest for free in GBP, or convert your balance into EUR or USD with just a 0.35% FX fee. No trading, account or custody fees.
On Lightyear you'll find over 3,000 stocks and ETFs. Whether you decide to sell some of your Wise stock and invest in other instruments, or just want to keep all your investments on one platform — we're here to support your investing journey.
Backed by familiar faces from Wise
"
There's really no other product like Lightyear out there. No broker has been able to figure out the regulatory aspects and product-market fit across Europe like Lightyear. They're expanding and shipping new products at an incredible pace, making it such an exciting journey to support.
"
Chief Technology Officer, Wise, Lightyear investor
"
If you put a bunch of ex-Wisers together in one room, great things are bound to happen. A great example of that is Lightyear. The team is reinventing investing for Europeans by removing sneaky hidden fees from global investing and bringing transparency to a traditionally murky process.
"
Chief Product Officer, Wise, Lightyear investor
"
From working with Martin and Mihkel at Wise, to now advising the Lightyear team on brand & marketing — it's clear that this is only the start of something big. Their mission - fixing investing for all of Europe - isn't an easy one. But if there's one team that can achieve it, I'm confident it's the team at Lightyear.
"
Ex Head of Marketing, Wise, Lightyear investor
"It's like comparing a donkey to a Tesla"
- Matt Sandford, first beta tester
Comparing Interactive Brokers to Lightyear is like comparing a donkey to a Tesla. The verification process was quick and easy - I basically took a couple pictures and got verified the same day. The app doesn't feel like you are trying to challenge Einstein's theory of relativity, and I know Martin and Mihkel from working with them in the past (as well as some of the other Lightyear people) - I trust them way more than a random broker. So after 8 months of stressing about where to move my shares I was super happy to be among the first to move them to Lightyear!
Frequently asked questions
Where can I transfer my stock over from?
Currently we support brokers and banks like LHV, Shareworks, Interactive Brokers, Swedbank, Fidelity, Interactive Investor and Hargreaves Lansdown.
But there's more to come — so if your Wise stock is with a provider not listed here, please get in touch and let us know!
How do I transfer my stock?
It's really simple! First, sign up to Lightyear by downloading our app then navigate to Settings in the Lightyear app then select "Transfer stocks to us".
You'll then need to enter a few small details so that we can send the correct stock transfer guide to you.
All you need to do then is follow our guide to initiate a stock transfer from your current broker and then we'll take over for the rest!
How long does a stock transfer take?
There's only a few steps needed from your side to initiate a stock transfer. Unfortunately, currently this is still a manual process and requires old legacy providers to act — which means the transfer might take anywhere from a few days to a few weeks to hit your Lightyear account, depending on the broker it currently sits with.
We'll keep you posted throughout the process via notifications.
What are the fees associated?
We don't charge you anything to transfer your stock over. But beware of stock transfer fees from your current broker — they might ask you to pay or sell some of the stock to cover for the transfer fee.
After your Wise stock is in Lightyear, our usual pricing will apply. Hint: it's transparent and user-friendly.
We also have a special offer for you: by using the promo code WISE, you'll get £3,000 of free FX for 90 days for your next investments!