We know that it can be extremely useful to have an easy & quick way to export your trading activities in one go. That's why we're excited to share that Lightyear now supports exporting account statements, straight from the app!
Statements will give you a breakdown of the account balances, portfolio positions and a detailed list of all transactions (e.g. trades, deposits, dividends).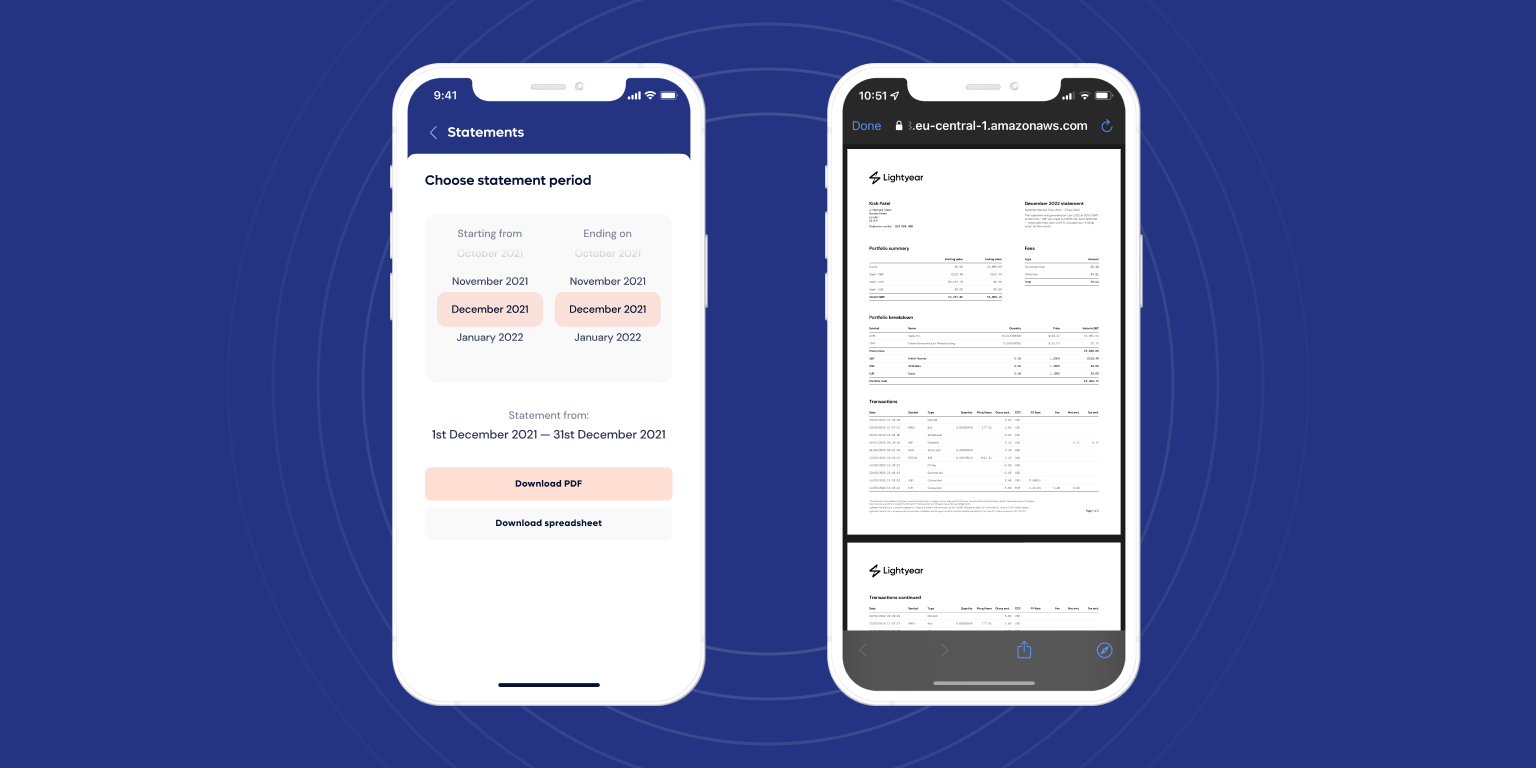 Creating your first statement is just a few steps away:
Open the main menu by clicking the profile icon (top corner of the app).
Next, select Documents and proceed to the new Statements section.
Pick the date range and download your first Lightyear Statement either as a PDF or a spreadsheet.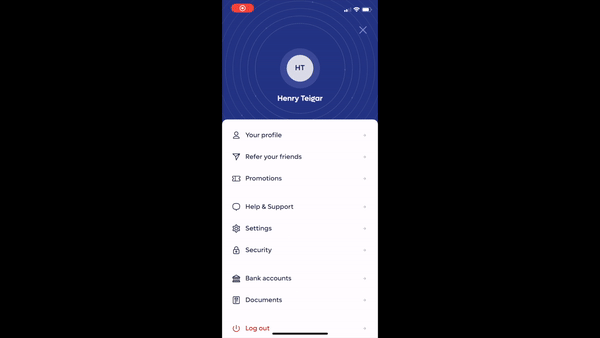 That's it!
Your statement will now open up in your phone's browser. You can then save it to your device, print or share it! If you can't find the new Statement section in the app, the chances are that you're using an older version of the app. Make sure you have the latest updates installed!
Disclaimer
Remember — when you invest, your capital at risk.