Investing
with an edge
Stocks, funds and up to 4.50% interest earned on uninvested cash.
We do things differently
From saving on fees to paying you interest, we make sure you get the most out of your money.
Earn up to 4.50% interest
Your money is always working
Sitting alongside your investments, any uninvested cash is earning interest. There's no catch. We pass earned interest back to you at the central bank rates, after a flat 0.75% fee.
Take control of conversion fees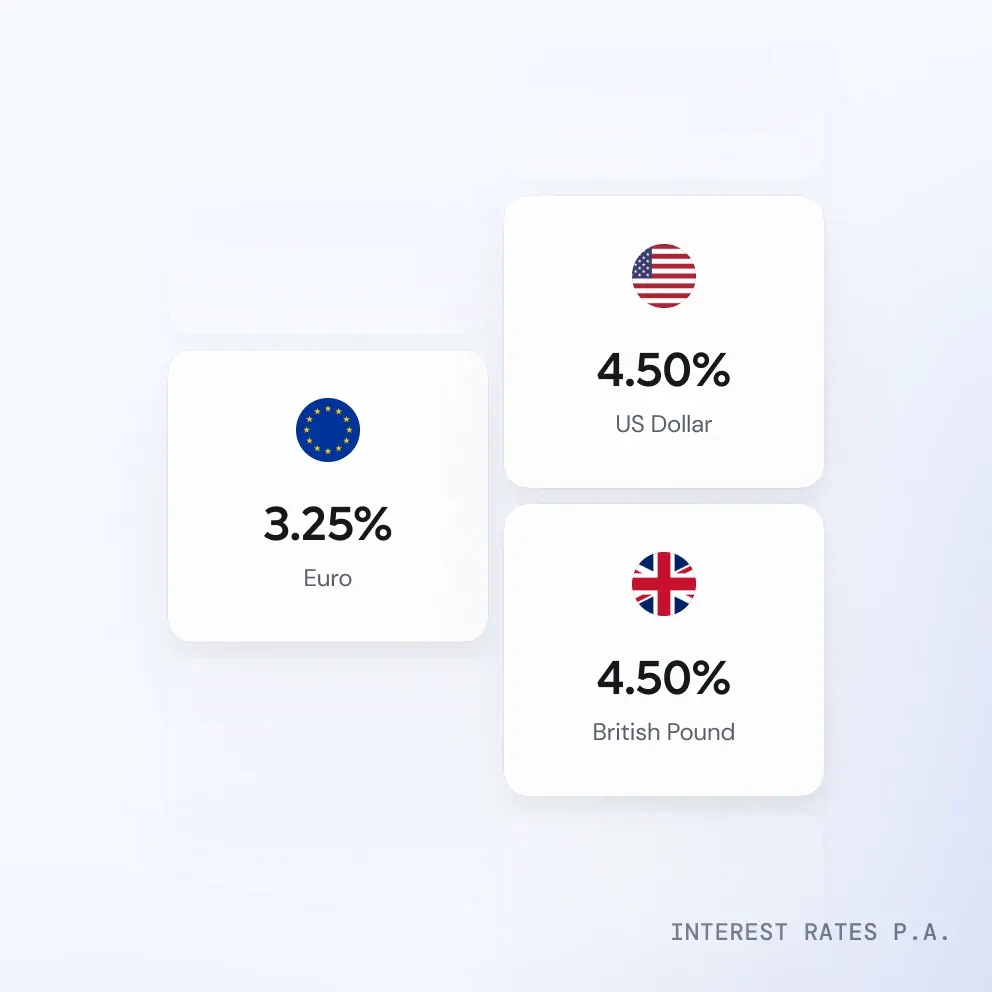 Asset types to suit every investor
Growing wealth over the long term or hedging against risk? We've got tools and asset types to suit every investor.
US stocks
Interest
ETFs
EU stocks
UK stocks
Money market funds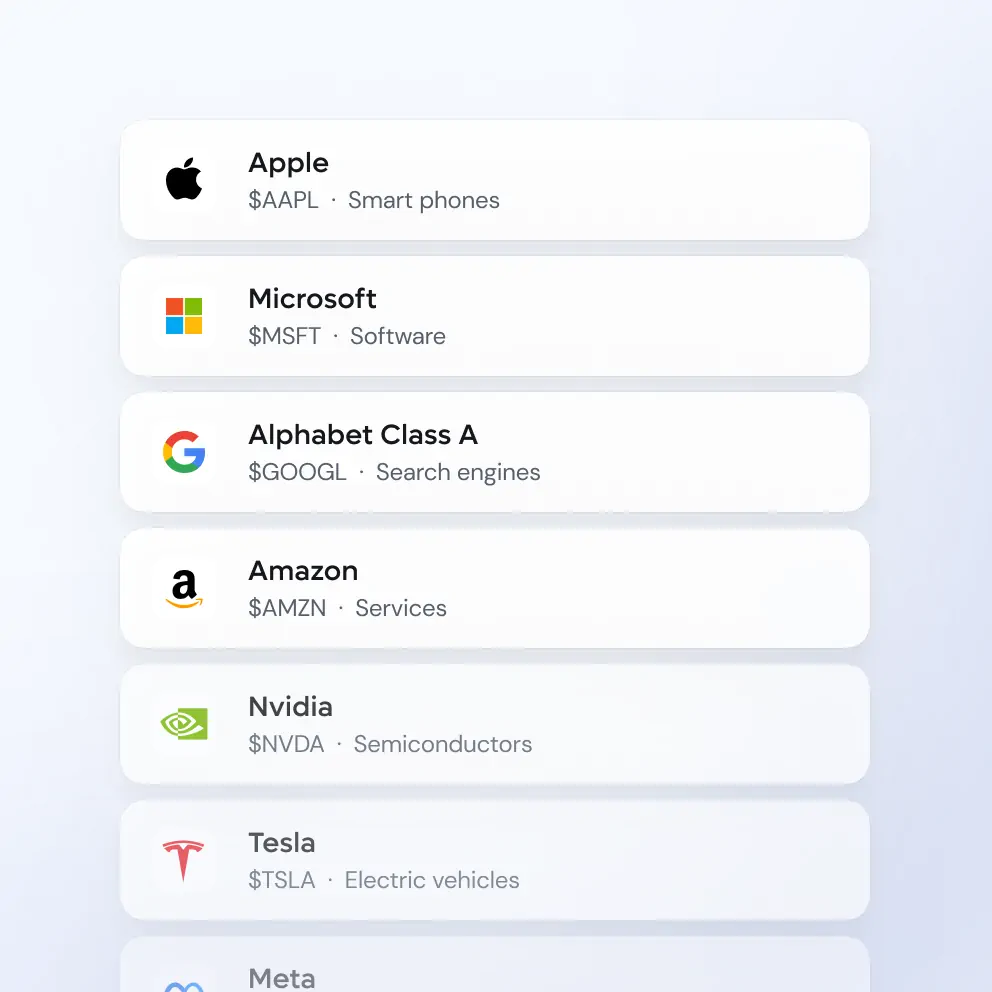 3,000+ US stocks across the NYSE and Nasdaq.
The world's largest stocks
Keeping your money safe
Trusting us with your investments is something we do not take for granted.
Multi-country regulation
Government insurance
Safeguarding your assets
Regulated in the UK by the FCA
We're an appointed representative of RiskSave Technologies Ltd, which is authorised and regulated by the Financial Conduct Authority (FRN 775330).
Regulated in the EU by EFSA
We're authorised and regulated by the Estonian Financial Supervision Authority (4.1-1/31) and authorised to operate across the European Union.